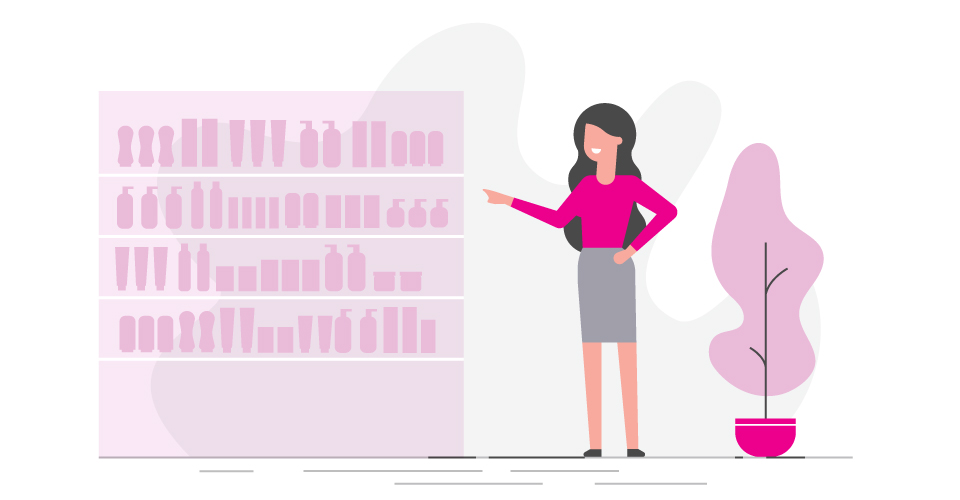 POMOĆNIK U PRODAJI (m/ž)
ŠTO TI NUDIMO
siguran posao u inovativnoj međunarodnoj organizaciji, dijelu REWE Internationala
stabilno i uspješno radno okruženje u poduzeću koje je u TOP10 poslodavaca 2022. (anketa MojPosao)
mentorstvo i redoviti razgovori o zadovoljstvu, uspješnosti i tvojim ambicijama
mogućnost internog napredovanja
prostor za utjecaj na razvoj drogerijskog tržišta
dodjela nagrada po dostignućima te izbor Najprodavaonica i Najkolega
novčanu naknadu za topli obrok i pokrivene troškove prijevoza
ŠTO ĆEŠ RADITI
brinuti o izloženosti i dostupnosti asortimana, izgledu prodajnog prostora
primati i slagati robu, zalihe, označavati cijenama i marketinškim materijalom
voditi računa o rokovima valjanosti robe
pomaganje kolegama u postizanju zadanih rezultata trgovine
ŠTO OČEKUJEMO OD TEBE
proaktivnost u obavljanju poslova
motivacija i usmjerenost ka cilju
ugodnost u timskom radu
Misliš da je BIPA tvoje buduće radno mjesto?
Daj nam priliku da te upoznamo! Pošalji nam svoju prijavu s potrebnim podacima do 26.11.
ENGLISH AD FOR FOREIGNERS:
We believe that you know and that a pleasant shopping experience is important to you.
Stores employees can brighten your day through a pleasant and professional sales conversation, and that is the way we work at BIPA. At BIPA Hrvatska we pay special attention to our sales teams and, in addition to standard positions, we ad the position of Store Assistants.
We create conditions that create a pleasant atmosphere and attract candidates who enjoy their work and contact with customers.
If you are a foreign citizen with solved accomodation in Croatia – feel free to contact us and read more information below.
A job at BIPA drugstores comes with numerous benefits. From job security and the innovative environment of an international organization, to the possibility of advancement in all directions within BIPA Croatia. See below what we are looking for and what we offer. See you at the BIPA drugstore? Contact us!
STORE ASSISTANT (m/f)
WHAT WE OFFER YOU
secure job in an innovative international organization, part of REWE International
stabile and succesfull working environment in a TOP10 employers company 2022 (MojPosao survey)
structured onboarding and mentoring
regular conversations about development, directions of your ambitions
the possibility of internal advancement
awards for achievements and selection of the Best Store and Best Colleague
monetary allowance for a hot meal and covered transport costs
WHAT ARE YOU GOING TO DO
take care of the exposure and availability of the assortment, the appearance of the stores area
receive and arrange goods, inventories, mark with prices and marketing material
take care of the expiration dates of the goods
helping colleagues to achieve the store's set results
WHAT WE EXPECT FROM YOU
proactivity in performing work
motivation and goal orientation
comfort in teamwork
Do you think BIPA is your future workplace?
Give us a chance to meet you! Send us your application with the necessary information by November 26th.
About BIPA:
BIPA is a retail drugstore chain. We offer our customers a wide and practical assortment of products for personal care and beautification, household care, etc.
With everything we do, we make life better for our customers. From attractive offers and great prices, accessible employees, innovative ideas, live consultations and through digital channels, special benefits through applications, ideas through the BC magazine.
BIPA grows every day and with it, so do ours employees - in every way.
Contact us to get to know you!